Grow and expand your business, serving more
clients with Oriana's Low-Code platform
Learn more about the Oriana Partner Program
Select the partnership model
that best fits your business
How can you generate
revenue with Oriana?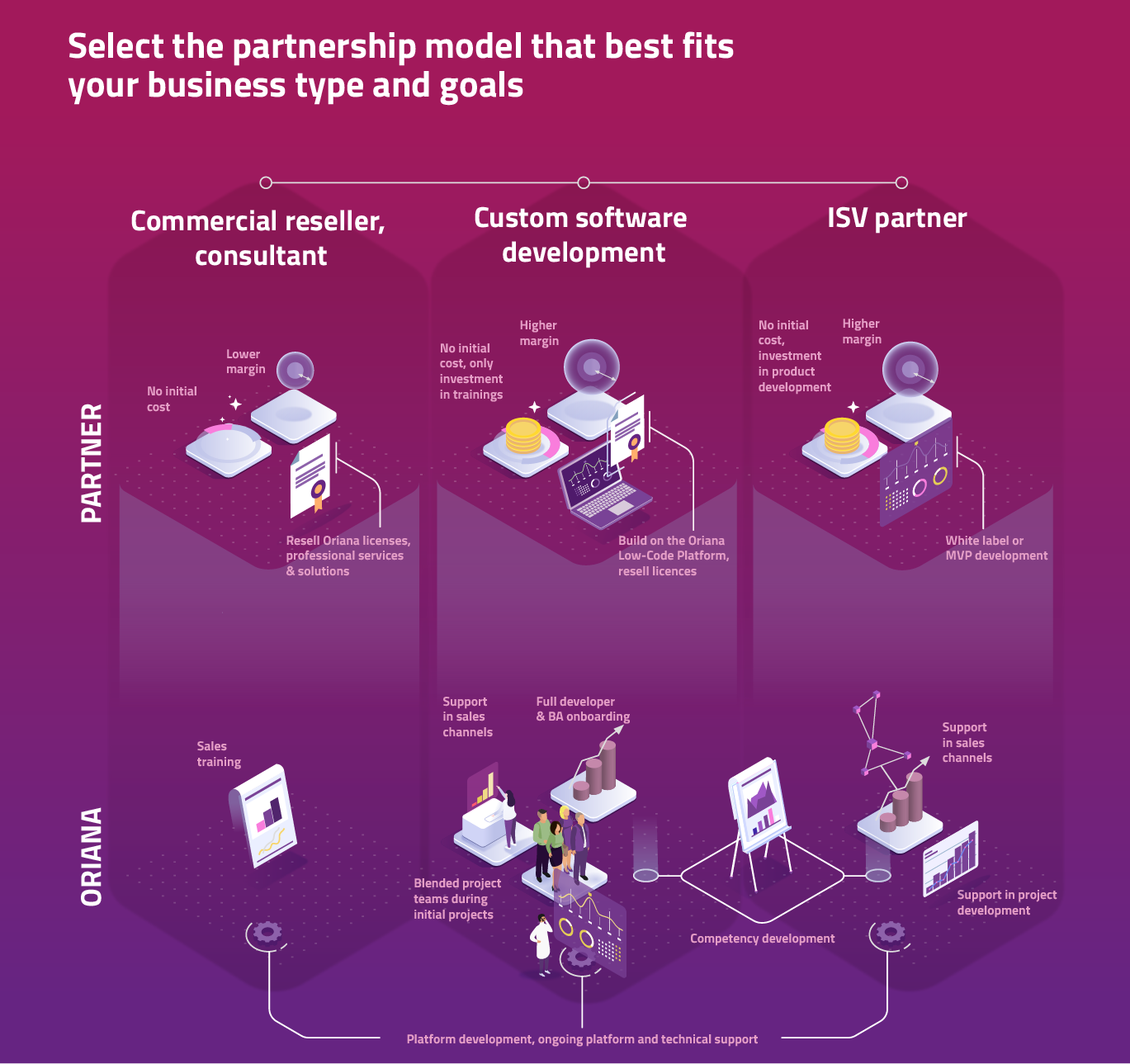 The benefits of the Oriana Partner Program
Software development
If you are delivering technical solutions to your customers with your own development team, then our solution can support you where the use-case fits the platform capabilities. Our platform will help you accelerate your delivery and help you increase your project margins.
Grow your project margins
Accelerate the sales process with fast Proof of Conepts
Shorten delivery lead times
Stay within budget
Deliver with less senior resources
Consultant / Reseller
If you work in the operational excellence, process reengineering or digital transformation advisory space, then our platform is for you. Our powerful workflow engine, using BPMN standards is intuitive to learn and simple to build workflow and task management solutions to demonstrate to your clients.
Extend your business into technology services
Impress clients with fast Proof of Concepts
Leverage our partner network for delivery​
Provide End-to-End solutions for clients
Independent Software Vendor
If you are a modern professional application development team looking to embrace low-code development while not compromising on your custom best practices and IP, Oriana's Low-Code Platform can be part of the solution. Build future-proof solutions which can be easily extended and updated.​
Utilise our technology stack 
Productise your knowledge into a digital solution
Your solution is always kept up-to-date
Easier customization for your customers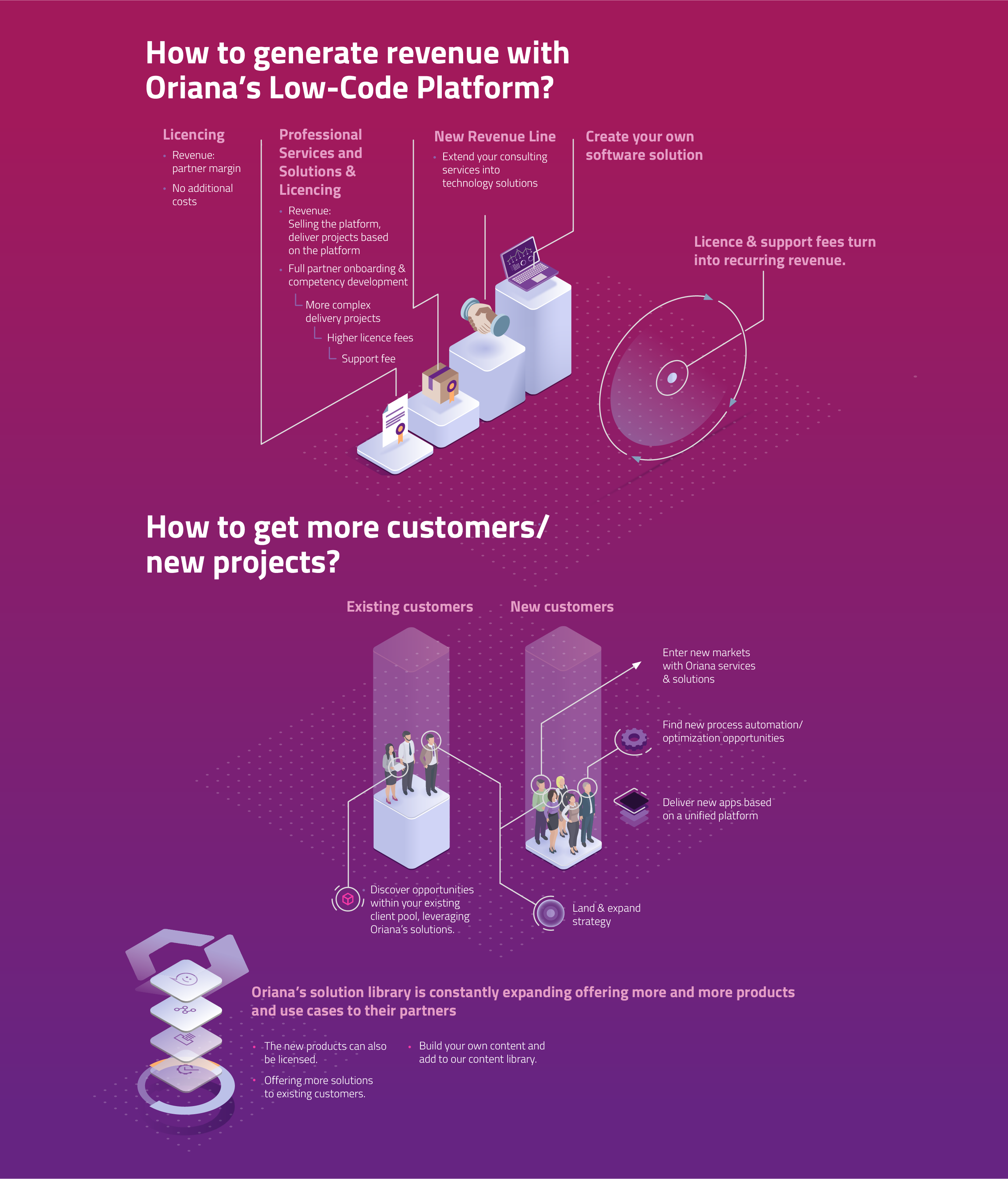 Low-code.
Lower cost.
Faster delivery
Explore an innovative suite of products and support that keep-pace,
integrate and scale-up, in-line with the demands of endlessly evolving
businesses and processes, across the globe.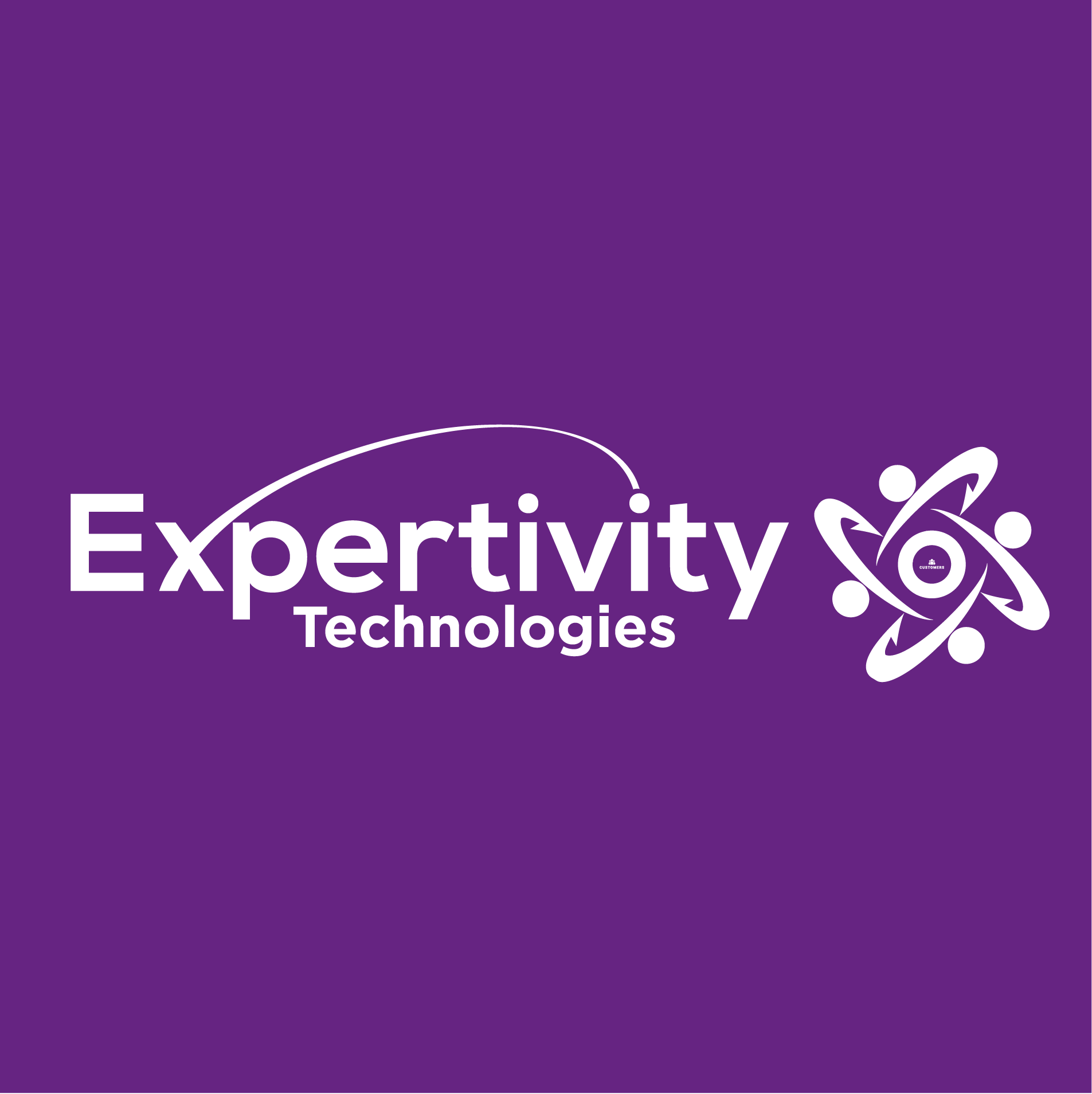 Alex Mcdonnell
CEO, Expertivity Technologies
"Expertivity strongly endorses and promotes Oriana as an emerging technology to support case management processes as complementary to core applications."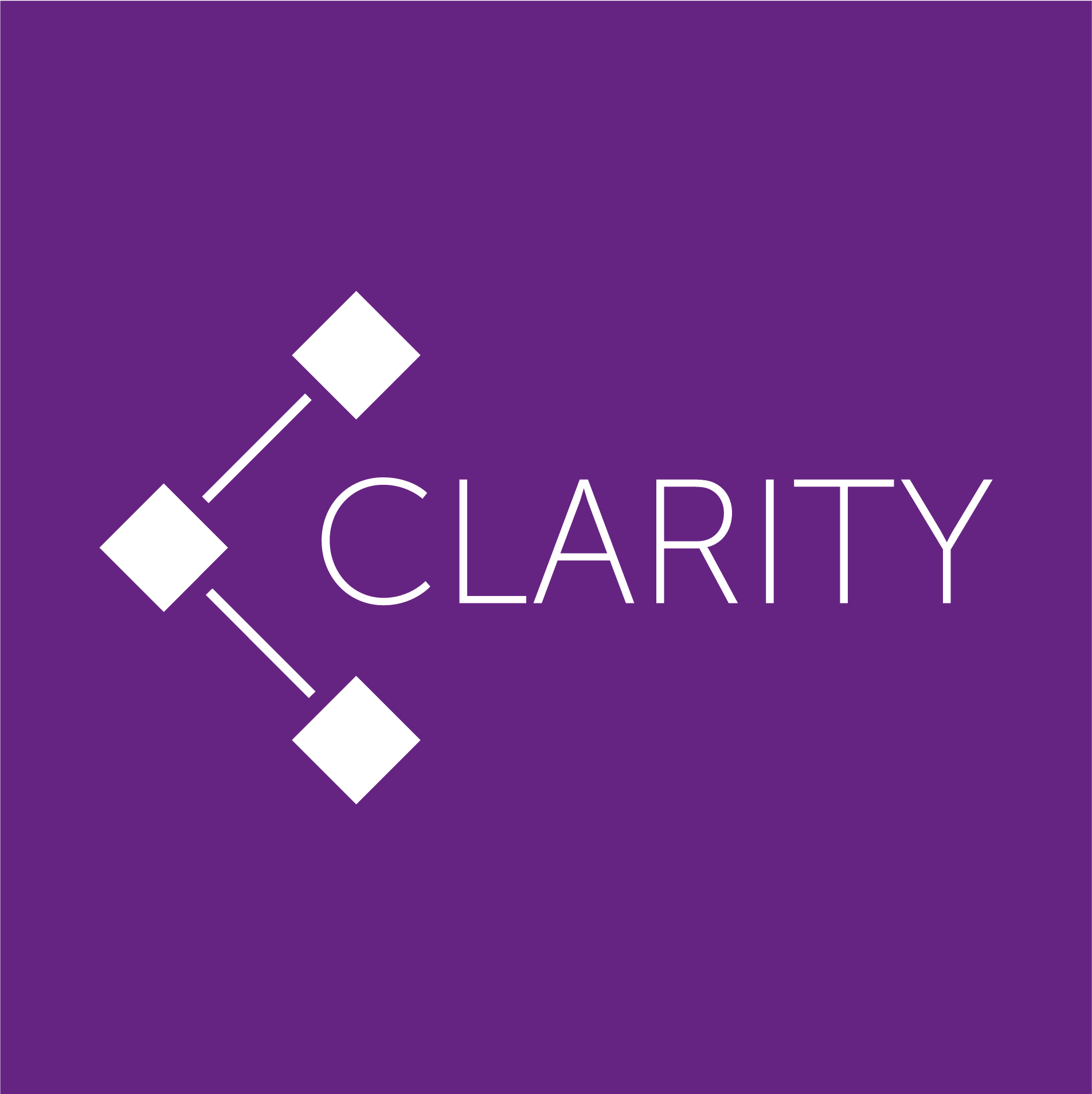 Péter Lackó
Owner, Clarity Consulting
"We've partnered with Oriana to transform our core competency in the public procurement processes to a comprehensive, repeatable workflow solution with a short time-to-market approach."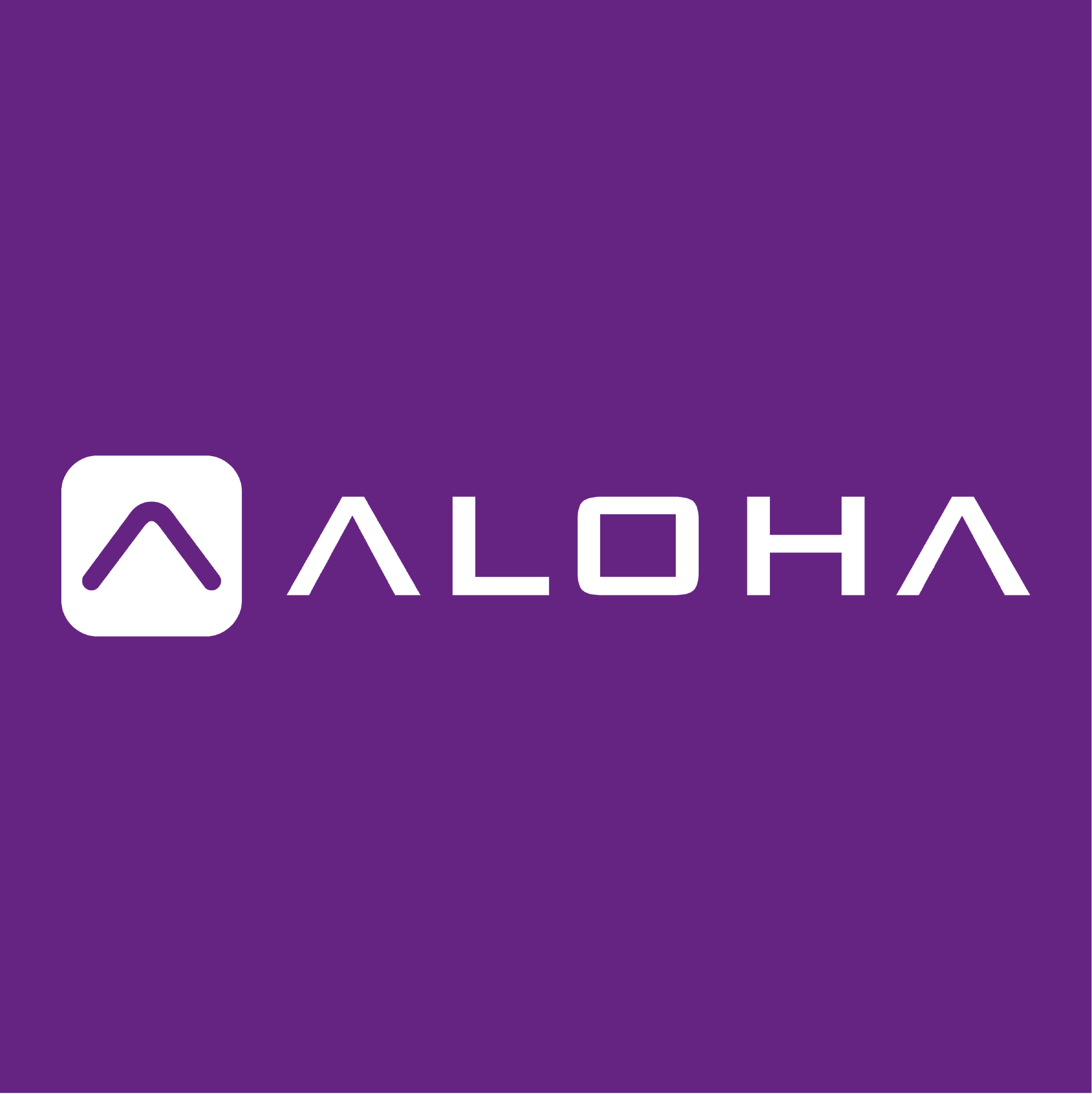 "We use the Oriana Low-Code Platform to complement the capabilities of core systems by utilizing the process and task management features. This secures a more strategic position for Aloha within its customer base."
Business planning support
Comprehensive on-boarding program
Pay as you grow investment model
Mix and match vendor support from lead generation to go-live cycle
Flexible pricing and deployment options
Partner focused revenue share model
Get in touch for
more information