Your low code Partner for back office digitalization
Benefits of choosing Oriana as a low code Partner
Supporting your sales department with pre-defined goals
Exciting incentives all year around
Diverse events: partner day, business breakfast, etc.
Sales commission above market average
Yearly renewing licence revenue
Diverse business solutions available for your customers
Continuously expanding application portfolio, extended product range
Oriana presales support form qualification to implementation
A sales strategy to support Partners Select the partnership model that best
fits your business type and goals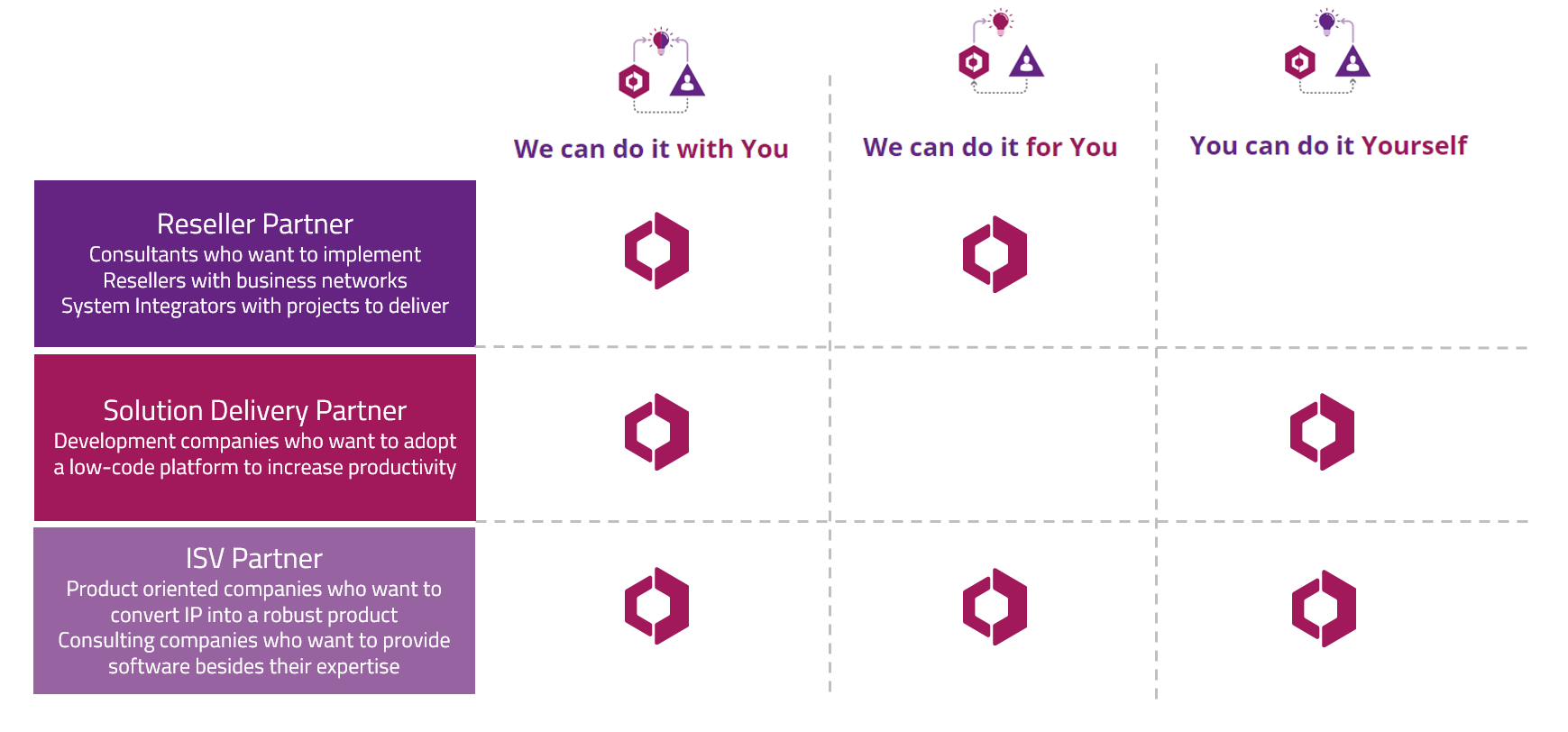 Clarity Consulting is an IT and management consulting firm serving large enterprises. Clarity transformed its core competency in the public procurement processes to a comprehensive, repeatable, and market-changing workflow software solution with a short time-to-market approach.
Helix Consulting provides "classics" such as management consulting, and "innovative" services such as location-based data analysis and products to its clients. The Oriana Low-Code Platform is recommended for companies with complex operational environments in highly regulated industries, such as financial services.
4iG has been present on the IT solutions market for nearly 30 years. The company strives to develop a diversified, platform- and manufacturer-independent portfolio, aiming to appear on the market in strategic technology segments – artificial intelligence, blockchain, cybersecurity, fintech, Industry 4.0 – with self-developed services that create value for customers. In the industrial digitalization product line, 4iG uses Oriana Process Management to support decision-making and procurement processes. 
COSMO CONSULT is a Microsoft Dynamics 365 partner, implementing and offering consulting services for Dynamics 365 solutions (Dynamics 365 for Finance, Dynamics 365 Business Central) and Power Platform (Power BI, Power Apps, Power Automate). The company has over 24 years of experience in Romania from over 450 projects carried out in a variety of industries, such as production, distribution, retail and professional services. It is part of COSMO CONSULT Group, present in 15 countries.
smart outcome GmbH is an innovative Swiss IT service provider implementing software and hardware projects for small and medium-sized enterprises. smart outcome GmbH also distributes a wide range of well-known hardware and software brands. smart outcome GmbH reports that a growing number of its customers are looking for process automation solutions when faced with today's digital transfomation challenges, hence they chose the Oriana platform as a robust, flexible solution.
ITadvise AG is a professional service provider for the Microsoft Dynamics product family, active on both the Switzerland and Hungarian markets. Its staff has built several finance systems for multinational clients all around the globe. ITadvise has chosen Oriana to extend its service offering with Oriana's Digital Process Automation-focused platform and integrate it with the MS Dynamics ERP solutions at its client base to the highest quality standards.
Aloha delivers an extensive portfolio of world-class IT brands. The Oriana Low-Code Platform is used to complement the capabilities of core systems by utilizing the process and task management features. This secures a more strategic position for Aloha within its customer base.
With more than 20 years of experience, Mortoff supports its customers on their digital transformation journey. Mortoff's Project and Capacity management solution utilizes Oriana's workflow and UI development framework.
The Grepton Group offers its customers a wide range of applications, data and software solutions using technologies from Microsoft and Oracle. The Oriana Low-Code Platform complements the application portfolio to support customers with complex decision-making and workflow processes.
Since 2003 Expertivity Technologies has delivered the best management practices and supporting technologies to the service and knowledge work sectors. Expertivity strongly endorses and promotes Oriana as an emerging technology to support case management processes as complementary to core applications.
FITS has extensive experience in implementing and supporting ERP systems to support the customer core business. The Oriana Low-Code Platform extends and expands the core application where the customer-specific process orchestration requirements are beyond the capabilities of the ERP framework.
AAM has been working with Hungarian market leaders for nearly 30 years as an independent, Hungarian-owned, management IT consultant, primarily in the fields of project, IT change and program management, process and organizational development, and information security. It has visibility into a wide range of solutions so you can provide the best answer to your customers' problems. The company, which employs approximately 100 people, participates in international donor-funded projects in addition to its domestic consulting projects, and has implemented 100+ donor projects worldwide in 70+ countries over the years. 
At Antotech, our basic goal is to build systems for our customers to answer not only the challenges of the present but also the questions of the future, therefore we compile corporate IT solutions with an innovative approach to real needs, reliably and at a high professional level. We are delighted that with the help of the diverse systems of the Oriana low-code Platform we can provide real and long-term value to our partners with different fields of activity. 
Delta's primary goal is to maintain its domestic leading position by building on the most innovative areas of its activities (e.g. corporate digitalization, business intelligence, smart city solutions) and expanding its current portfolio, as well as to enter the regional market. The Oriana Low-Code Platform complements the application portfolio, supports the digital transformation of customers, the automation of workflows and the implementation of complex task management. 
As a state-of-the-art IT solution partner, MADIS Consulting helps its customers achieve digital transformation and data-based operation efficiently, both in Hungary and in the DACH region. The Oriana Low-Code Platform with its ready-made functional modules and application blocks allows us to develop prototypes of digital process automation or even complete solutions in a short period of time. 
ViVeTech is a Hungarian-owned IT consulting and development company that has been successfully operating since 2011, focusing on the cooperation between humans and technology. The main goal of our company is to enable our clients to consciously assess and manage their operational risks and to increase their competitiveness through the measures put in place. Our software, ViVeSec, is an application platform enabling the complete and efficient operation of the information security management system (IBIR). Thanks to its automation and integration, it can perform all information security tasks within one system. ViVeSec quality assurance software uses Oriana's low-code platform. 
Solution Delivery
If you are delivering technical solutions to your customers with your own development team, then our solution can support you where the use-case fits the platform capabilities. Our low code platform will help you accelerate your delivery and help you increase your project margins.
Grow your project margins
Accelerate the sales process with fast Proof of Conepts
Shorten delivery lead times
Stay within budget
Deliver with less senior resources
Reseller
If you work in the operational excellence, process reengineering or digital transformation advisory space, then our platform is for you. Our powerful workflow engine, using BPMN standards is intuitive to learn and simple to build workflow and task management solutions to demonstrate to your clients.
Extend your business into technology services
Impress clients with fast Proof of Concepts
Leverage our partner network for delivery​
Provide End-to-End solutions for clients
Independent Software Vendor
If you are looking for a low code partner to embrace fast development while not compromising on your custom best practices and IP, Oriana's Low-Code Platform can be part of the solution. Build future-proof solutions which can be easily extended and updated.​
Utilise our technology stack 
Productise your knowledge into a digital solution
Your solution is always kept up-to-date
Easier customization for your customers
Would you like to know more about our Partner Program?
Download our free online booklet to gain a compact overview about our company's profile and business proposition.
Choose the right low code partner to deliver back office applications that transform organizations
Low code Solution, High-quality Partner Care
Your trusted low code Partner
Explore an innovative suite of solutions that keeps-pace, integrates and scales-up in line with the demands of endlessly evolving businesses and processes across the globe.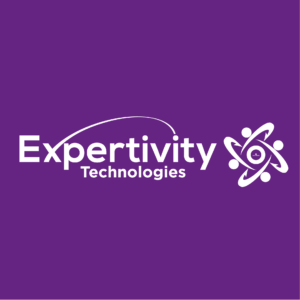 Alex McDonnell
CEO, Expertivity
"Expertivity strongly endorses and promotes  the Oriana Low-Code Platform as an emerging technology to support case management processes as complementary to core applications."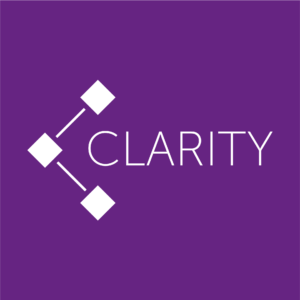 Péter Lackó
Owner, Clarity Consulting
"We've chosen Oriana as a low code partner to transform our core competency in the public procurement processes to a comprehensive, repeatable workflow solution with a short time-to-market approach."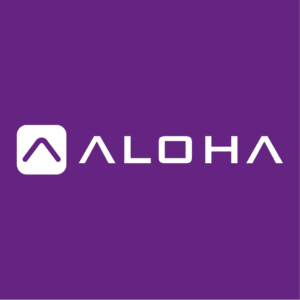 András Sudár
Owner, Aloha Informatika
"We used the Oriana Low-Code Platform to complement the capabilities of core systems by utilizing the process and task management features. This secures a more strategic position for Aloha within its customer base."
Get in touch with us to learn more about our partnership opportunities.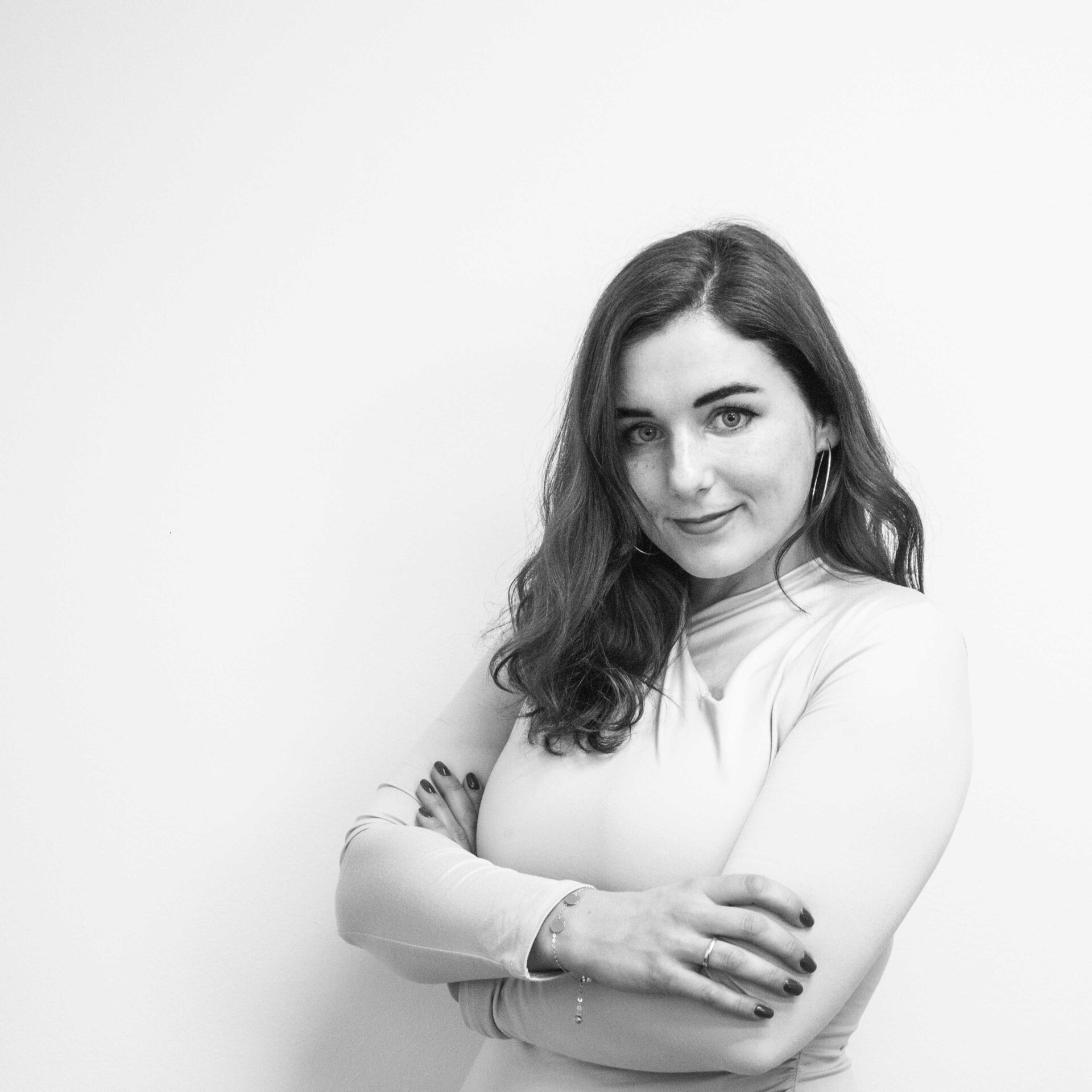 Borbála Lux
Channel Manager
+36 30 676 6713
borbala.lux@orianasoftware.com