procurement MANAGEMENT
Source to pay on a low-code platform
Indirect procurement keeps your business going but can you keep track of all vendors, contracts, requests, and approvals? Or are you stuck using an expensive tool that can't adapt to your unique needs? With Oriana's Procurement Management you can automate and integrate all your indirect procurement activities end-to-end. Because it's built on Oriana's low-code platform you can quickly implement and easily customize your procurement system.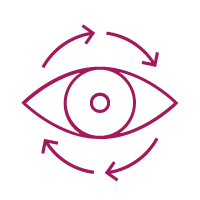 Avoid unexpected costs by getting visibility and control over your complete procurement lifecycle.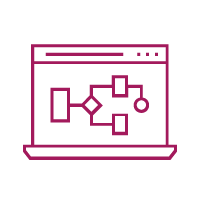 Easily customize your procurement management system to suit your needs.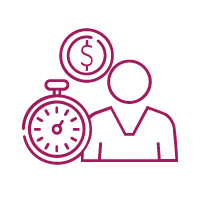 Save time and money with automated procurement workflows.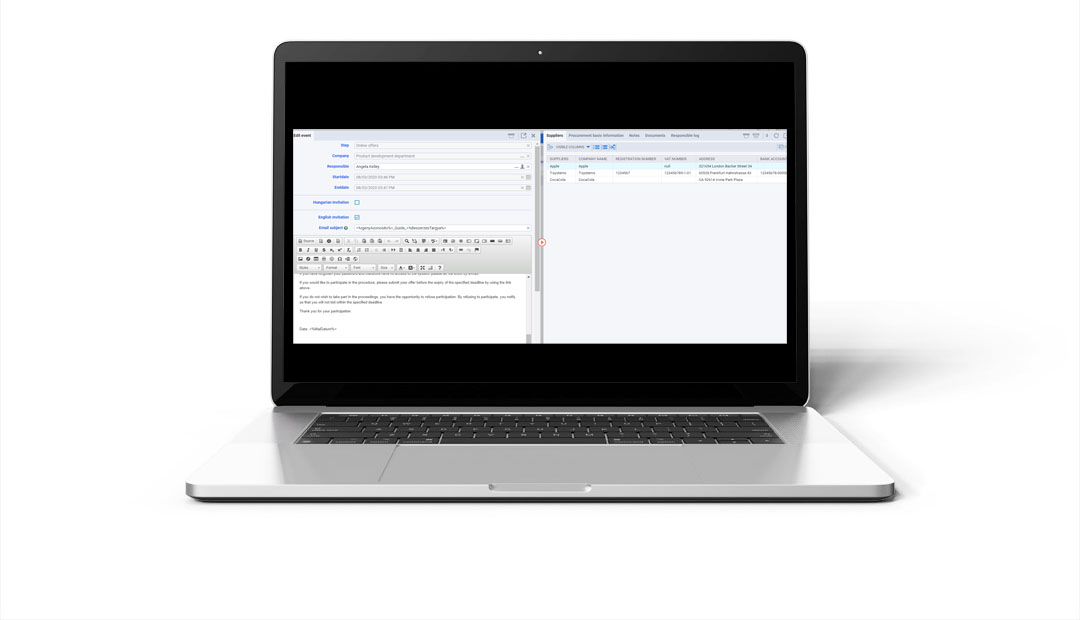 All sourcing processes supported by one system
With Oriana's procurement management, you can create sourcing plans and events, manage RFxs and supplier price lists, and select and add suppliers. 
Centralized Contract Management
Manage all your supplier contracts in one central repository. You can easily keep track of contract versions, make updates, create alerts for important dates.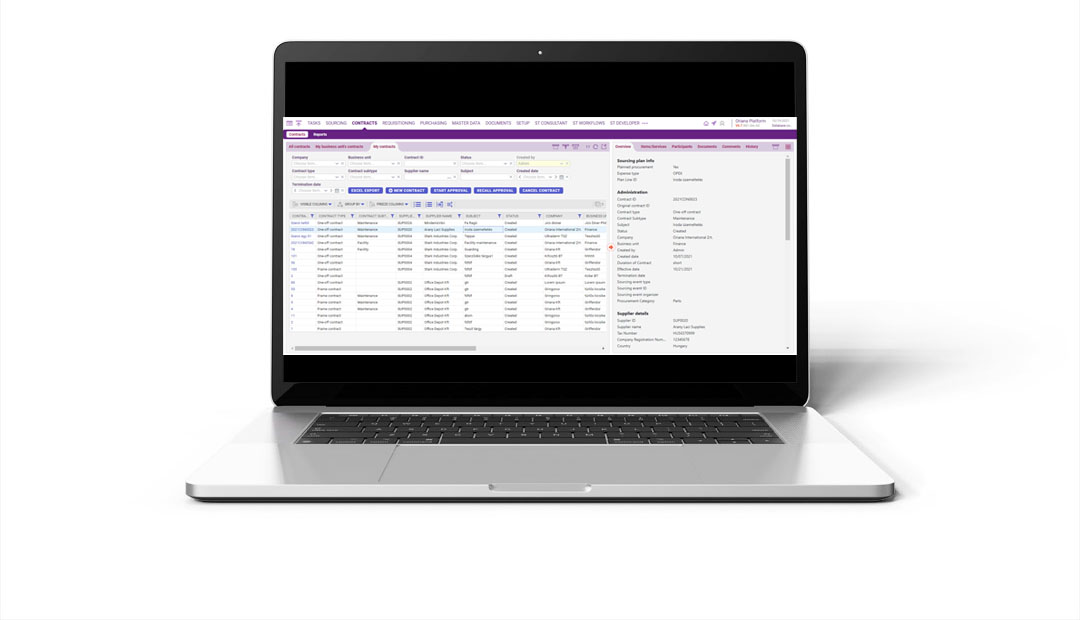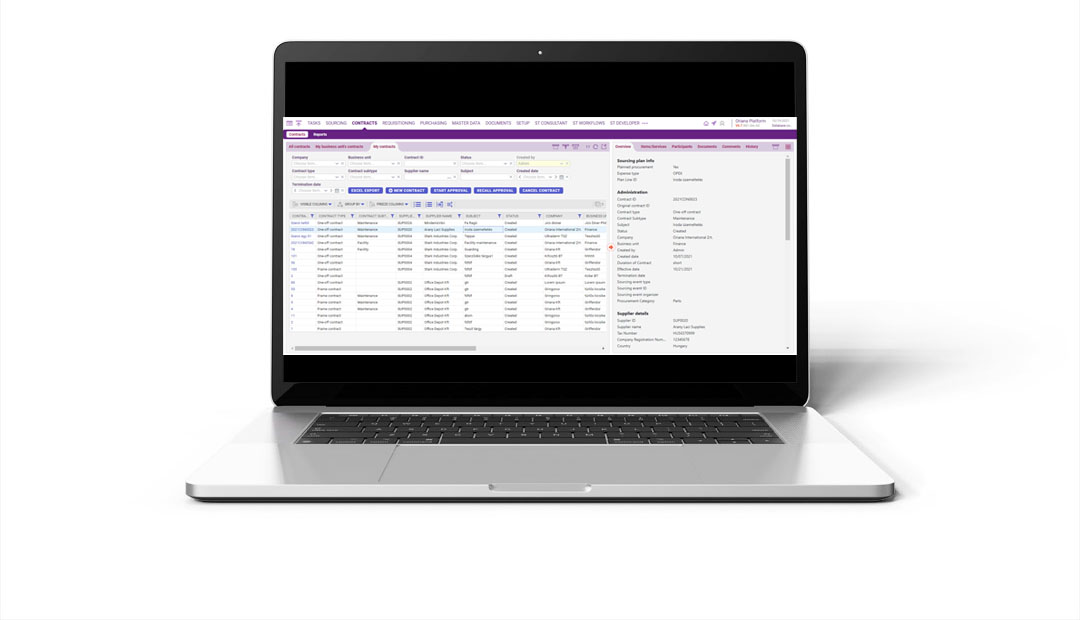 Requisitioning made easy
Create requisition workflows to match your approval processes within one system. Create catalogs of items for employees to choose from, streamlining your requisition process. Keep track of all requests and approvals with complete traceability and control. 
Streamline purchasing
Create purchase orders from contracts or tenders. Track purchase order statuses and supplier performance, register delivery documents.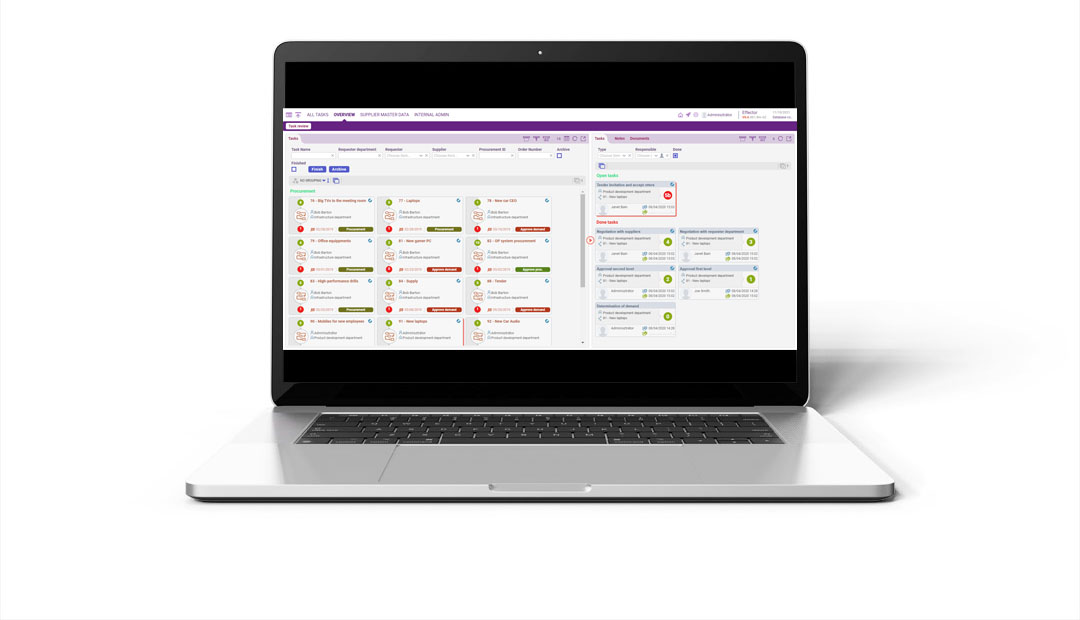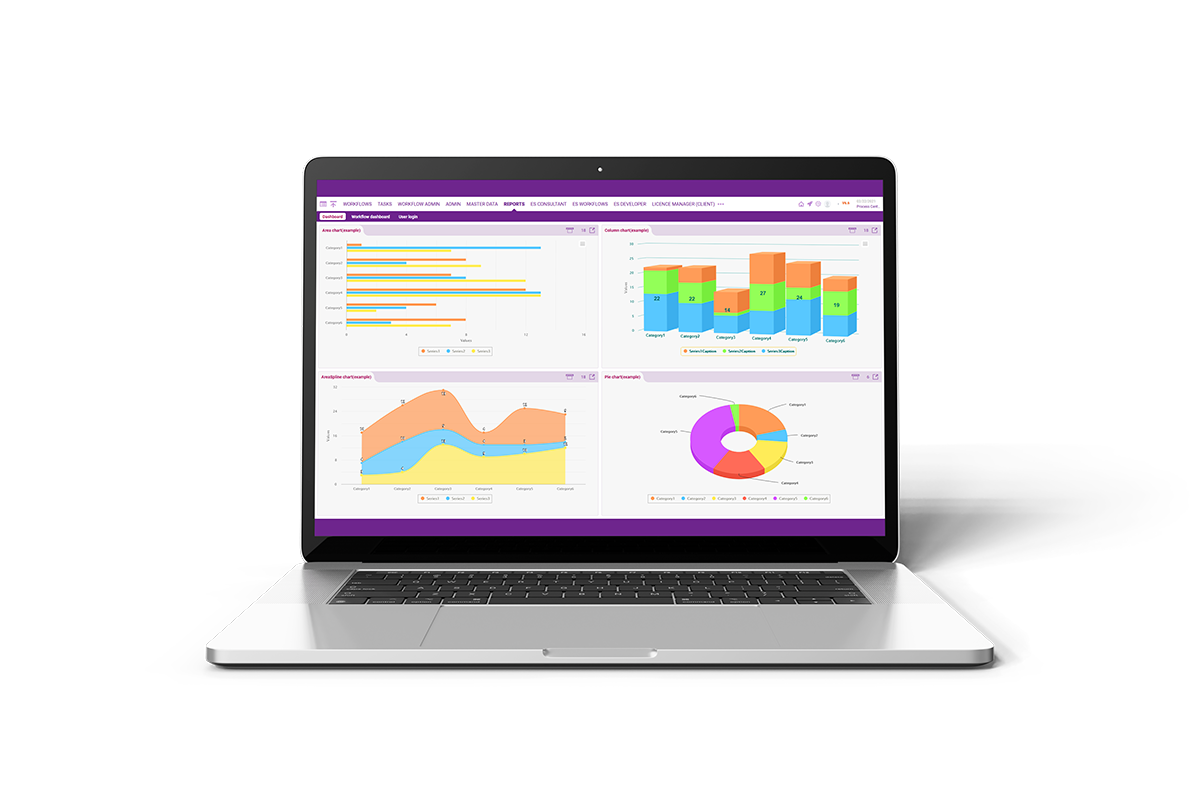 Reporting and planning
Set procurement plans and track progress against KPIs to identify improvement opportunities. Create reports integrating planning, contract, sourcing, requisitioning, and purchasing data. Oriana's procurement management provides a unified view of all your procurement activities.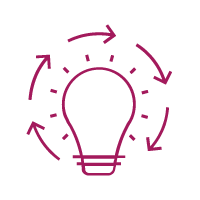 Unified, end-to-end procurement
Gain visibility and control over the complete procurement lifecycle in one tool with automated workflows and traceability.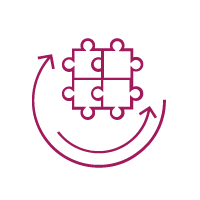 Easy integration
The Oriana low-code platform relies on open standards to ensure easy integration with ERP, access management, and other third-party systems.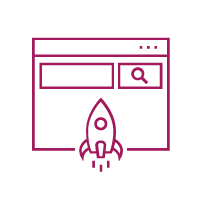 Flexible & Future-proof
Get started in weeks, not months of implementation. Extend with new functionality as your business grows on a powerful low-code platform. 
Procurement management on the Oriana Low-Code Platform
Oriana's low-code platform features ready-made, functional modules and application blocks, empowering developers and process experts to create prototypes in days and complete solutions in weeks. Our solutions are extendible and flexible to grow as you grow. White label possibilities also exist for partners who wish to bring customized procurement solutions to the market through our ISV partnership model. 
See how the Oriana low-code platform can power your business!
Your trusted low code Partner
Explore an innovative suite of solutions that keeps-pace, integrates and scales-up in line with the demands of endlessly evolving businesses and processes across the globe.
Get in touch today to see how Oriana can support your procurement modernization needs.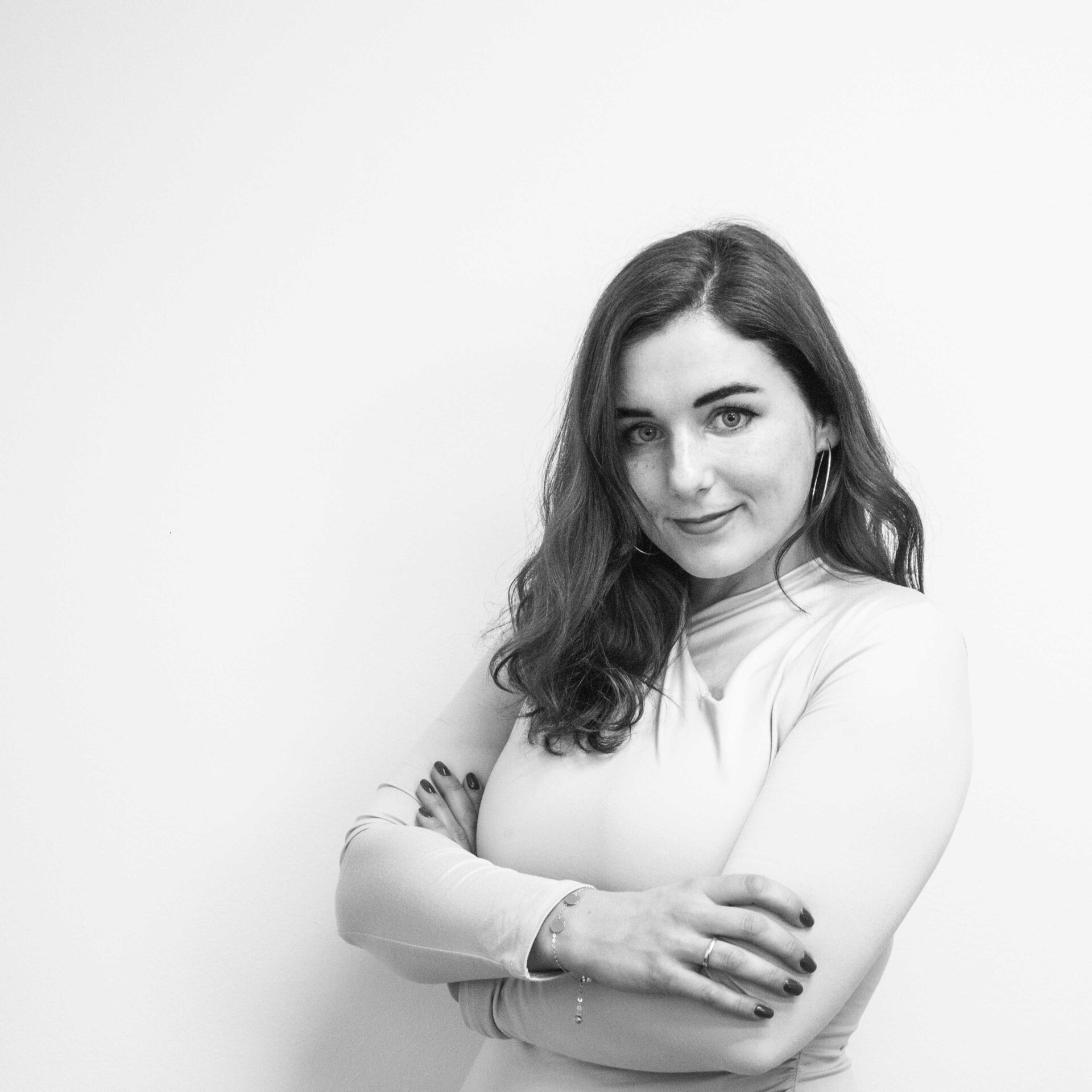 Borbála Lux
Channel Manager
+36 30 676 6713
borbala.lux@orianasoftware.com