How to scale, expand your portfolio, and boost your productivity by combining Microsoft ERP with Low-Code
Free downloadable ebook
In this e-book, we'll dive into the biggest challenges MS Dynamics ERP partners and users face and offer suggestions to overcome them, by implementing new technologies to automate their processes. More specifically, we will show how adding a low-code solution to your existing tech stack can help you accelerate your business practices by making them smoother and more efficient.
After reading this e-book, you'll have a greater understanding of what Oriana's Low-Code Platform is, how it can complement the tools you're already using, and how it can help you make the most out of your Microsoft ERP ecosystem.
The challenges of customizing Microsoft Dynamics ERP solutions
You will learn about: 
Adding new complex functions to the ERP system
How do system upgrades introduce risk and how can you mitigate them?
How to get rid of data silos and streamline your processes
Expanding your ERP system doesn't mean you have to boost your headcount
Responding to evolving market conditions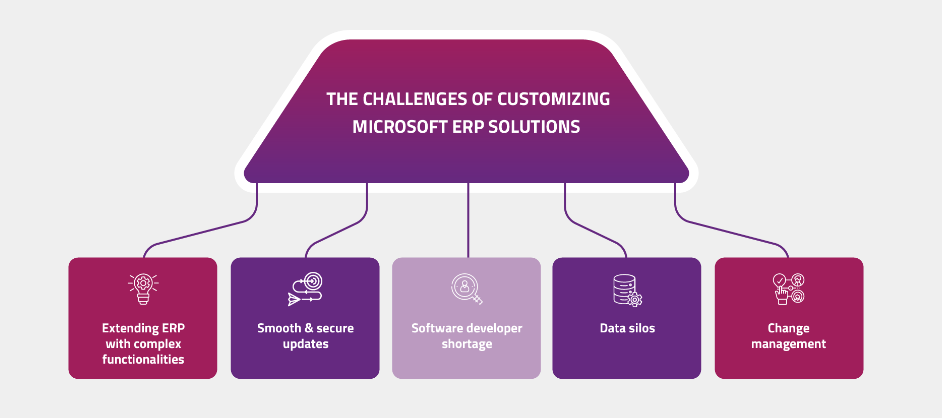 Based in Dublin, Ireland, and Budapest, Hungary, Oriana has been helping organizations in the private and public sector solve their most complex Enterprise Service Management (ESM) and Digital Process Automation (DPA) challenges and transform their businesses since 2002. Early on in our journey, we discovered the power of low-code technology to accelerate the design, development, and deployment of software solutions. Today, enterprises, government agencies, custom development firms, and independent software vendors rely on the Oriana Low-Code platform.