The Essential Guide to Business Process Automation
Free downloadable ebook
This ebook will explain why business process automation (BPA) is driving digital transformation, the technologies and methodologies used in process automation, how to get started with process automation, the challenges you will face, and best practices to help you succeed. 
A practical guide to understanding business process automation
Table of content
Why focus on processes?
Three dimensions of process automation
The benefits of business process automation
Typical use cases
Technologies driving BPA
Methodologies driving process automation
Challenges of implementing BPA
Best practices for process automation
Take the next step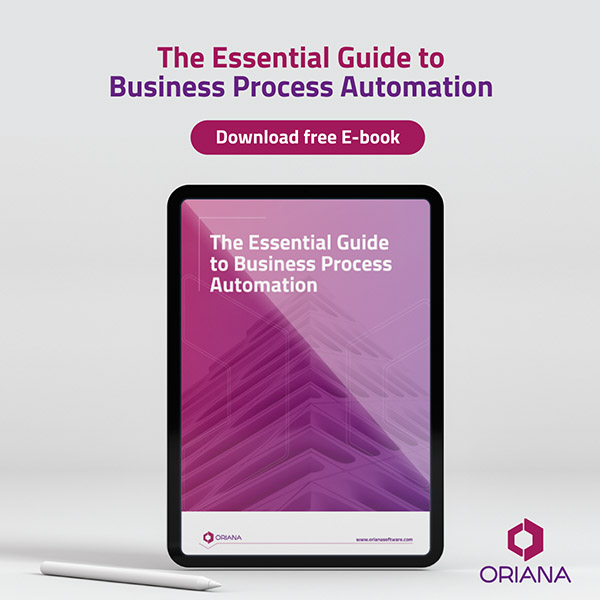 Based in Dublin, Ireland, and Budapest, Hungary, Oriana has been helping organizations in the private and public sector solve their most complex Enterprise Service Management (ESM) and Digital Process Automation (DPA) challenges and transform their businesses since 2002. Early on in our journey, we discovered the power of low-code technology to accelerate the design, development, and deployment of software solutions. Today, enterprises, government agencies, custom development firms, and independent software vendors rely on the Oriana Low-Code platform.